"Well what can we say James? You were incredible and I have been recommending you to anyone and everyone that will listen. We honestly could not have asked any more from our photographer, James just fit right in socialising with our guests making everyone feel at ease having a camera around them. Everyone commented about how incredible you were. I'm not the best in front of the camera but James just chatted away and made us both feel so comfortable from the moment he arrived. Then the pictures arrived and we were blown away to see all the moments of our wedding come back to life before our eyes, especially those candid moments when we didn't even realise he was there-like a real-life ninja. From the bottom of our hearts thank you so much for giving us the most amazing memories of our day. Roshan and Gemma July 2019"- Gemma & Roshan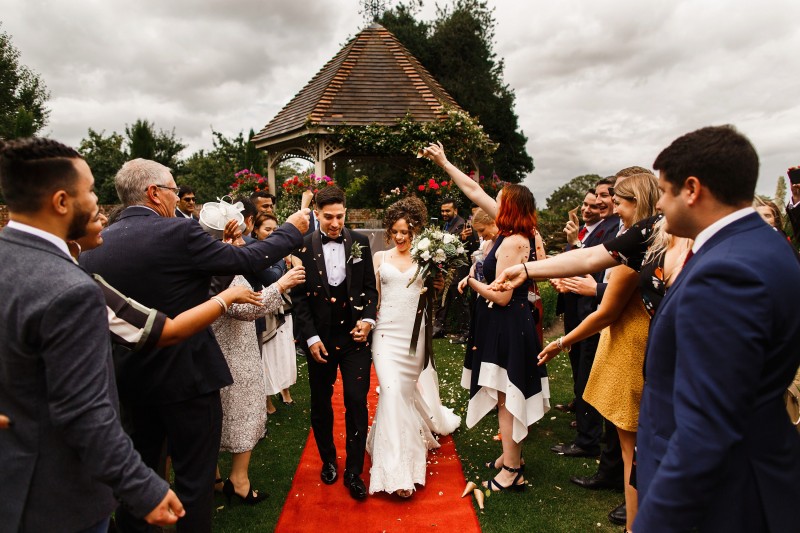 Gemma and Roshan are so well suited to each other and planned the perfect day at The Knowle Country House to celebrate their marriage. These two are so contented and romantic with one another, I can't imagine a venue better suited to the vibe of their day- they completely nailed it! On the morning of the big day, I spent time with both Gemma and Roshan as they got ready. Both settings had such a family atmosphere- Roshan with his brothers, Dad, Uncle and groomsmen and Gemma sharing gifts with her bridesmaids. It didn't stop there either- Gemma's girls had got together a photobook to give to Gemma that morning which was so special. It brought such an atmosphere of nostalgia to the morning as everyone looked forward to the celebration ahead.
The Knowle Country House
As we moved onto their stunning outdoor ceremony in the grounds of The Knowle Country House, the rain clouds threatened but nothing could dampen everyone's excitement. On seeing Gemma for the first time, Roshan got everyone's emotions going when he teared up at the sight of her. Their beautiful ceremony was a joy to be a part of and capture, with the epic backdrop of The Knowle Country House in the background and Gemma and Roshan framed by the picture perfect pegoda. We all headed inside for the reception where Roshan's younger brother got us all choked up again with his heartfelt speech. Brotherly love at weddings is something to be treasured, it was such an authentic moment. These kind of candid moments are perfect for a natural wedding photographer and I was clicking away in the background to capture it all! Before the evening of partying set in, Gemma, Roshan and I set out into the grounds of The Knowle Country House for some couple photos. This was a great opportunity for the newly weds to unwind a bit and just be themselves in front of the camera. Gemma and Roshan have such a lovely relationship and I just let the camera do the talking- it wasn't hard to get some great photographs of these stolen romantic moments!