"As my wife and I live in Toronto, we never got to meet James in person before our wedding in England. But, we can honestly say, it felt like we had known James for years. We felt so relaxed and he did a fantastic job of blending in to capture more candid shots. As well as getting heaps of amazing photos, James was a huge hit with our guests and even stayed late into the evening to enjoy the celebrations. We cannot give James enough praise for the great job he did and, as someone who does not enjoy having their picture taken, I just want to say a huge thank you for removing so much stress on the day. Lastly, James recommended a videographer for our big day who also exceeded our expectations!"- Laura & Olli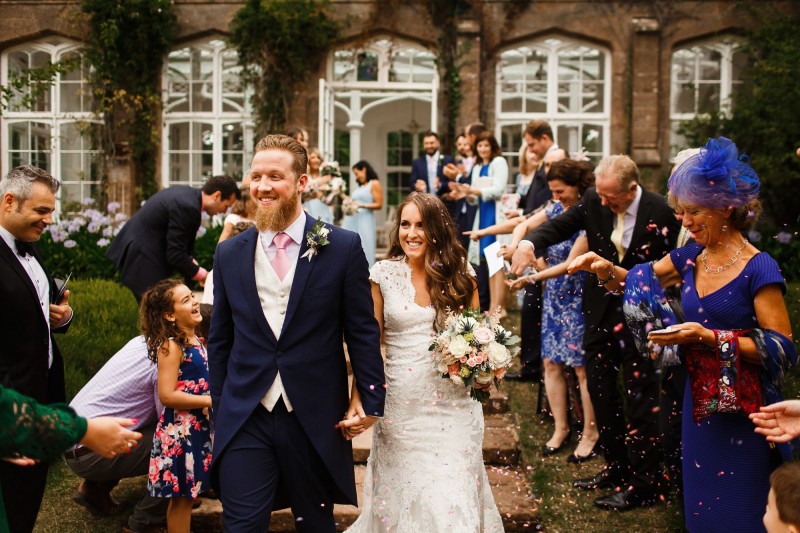 When Laura and Olli booked me for their St Audries Park Wedding, I didn't expect to be greeted by alpacas on the day! But that is what I love about weddings, you never know what's going to happen and each wedding is unique. That was certainly the case for Laura and Olli's big day! I started off the day photographing Olli getting ready and fully enjoyed the friendly banter that came with it! There's nothing like a bit of joking around to calm the nerves before a wedding. When I moved on to photograph Laura getting ready, it was slightly more flower girl friendly but no less fun! Surrounded by her bridesmaids and parents as well, Laura was ready for the epic day ahead.
A St Audries Park Wedding
The whole wedding took place in the grounds for this St Audries Park wedding venue and it has just so much to offer. The ceremony took place in their beautiful orangery. Full of natural light and a stunning setting, it's a photographers dream! What a perfect setting to commit to the one you love- it was so romantic and certainly a backdrop to envy. Once the nuptials were a done deal, we had some time to relax before the reception- enter the alpacas! Laura, Olli and I went for an alpaca led walk around the grounds for some of the most unique couple portrait photos I have ever taken. With large and (almost!) wild animals around, you can't help but create natural wedding photography! Sadly our new found friends weren't invited to the reception at the manor house of this St Audries Park wedding, of course, everyone had a fantastic time! The best man had us all crying (with laughter) into our champagne glasses! Having known Olli for so long, he had plenty of material to choose from! The party got off to a great start with Laura and Olli leading the way. It kicked up a notch when Olli sprayed his guests with a champagne explosion. If you can't shake up a bottle of bubbly on your wedding day, when can you?!