"Well where do I start?! We did an engagement shoot with James a year before our wedding (best decision ever). James was patient, kind and calm throughout and made us feel so comfortable in front of the camera. It was great to have a rehearsal before the big day. Fast forward to our wedding day and James charmed the masses with all of our family and friends absolutely loving his relaxed and friendly charm. James captured so many precious moments, many of these outside of the traditional posed shots. We absolutely love our wedding and engagement photos and couldn't have imagined anyone else being our photographer. Thank you!"- Liv & Aidan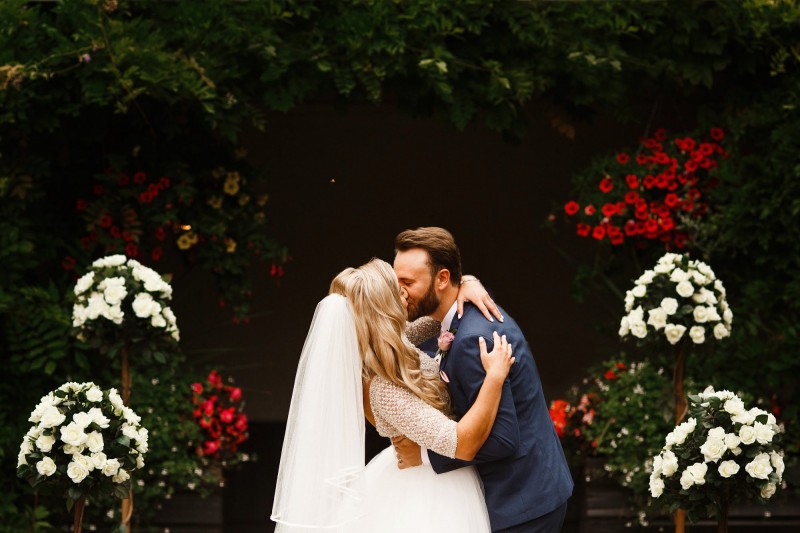 Oh Liv and Aidan- What can I say other than Thank You for an epic day?! I loved everything that these two had planned for their Ashdown Park Hotel Wedding, with it's elegance, family feel and the fun we all had. I've never quite been to a wedding like it! Now that's enough from me, let me handover to Olivia & Aidan to tell you a bit more about their wedding.
Your Venue and location (town, country)–and why you chose it?
Ashdown Park Hotel and Country Club, Forest Row, East Sussex We loved the traditional feel of the venue and it was exactly what we were looking for. The stained glass windows of the chapel, the beautiful grounds, and the local area all attracted us to this venue.
How did you meet, how did you become engaged and for how long had you been engaged before your wedding day?
We initially met when Olivia was 13 and Aidan was 15 at a family party. Sadly, we lost touch for a number of years until we reconnected whilst we both worked part-time at a local retail store. We became good friends and eventually started dating. We dated for 3 years before Aidan asked the important question whilst we had a fantastic weekend away in Rome, Italy. 20 months later we were married and had the best day of our lives.
Did anything, in particular, inspire you to have the style of day that you had?
We loved the traditional feel of the chapel at Ashdown Park, especially as it has a church feel. Our style was very much led by the traditional feel of the venue. As Christians, we felt that the venue reflected our faiths too.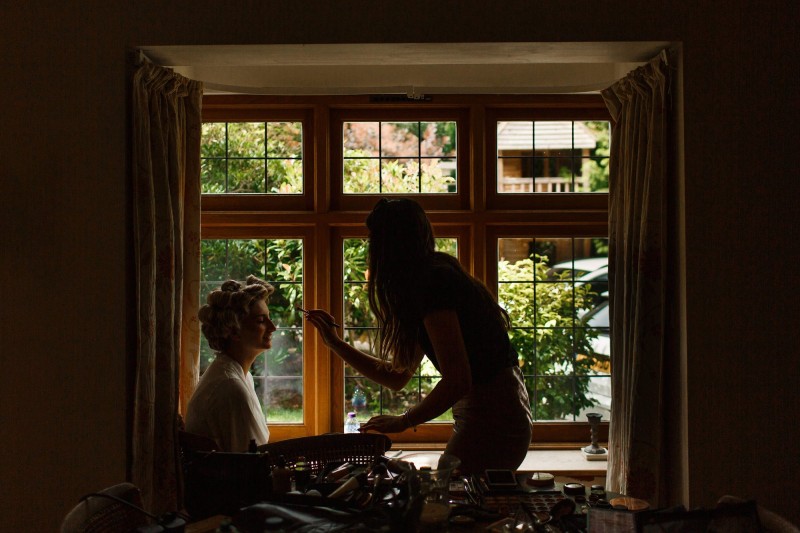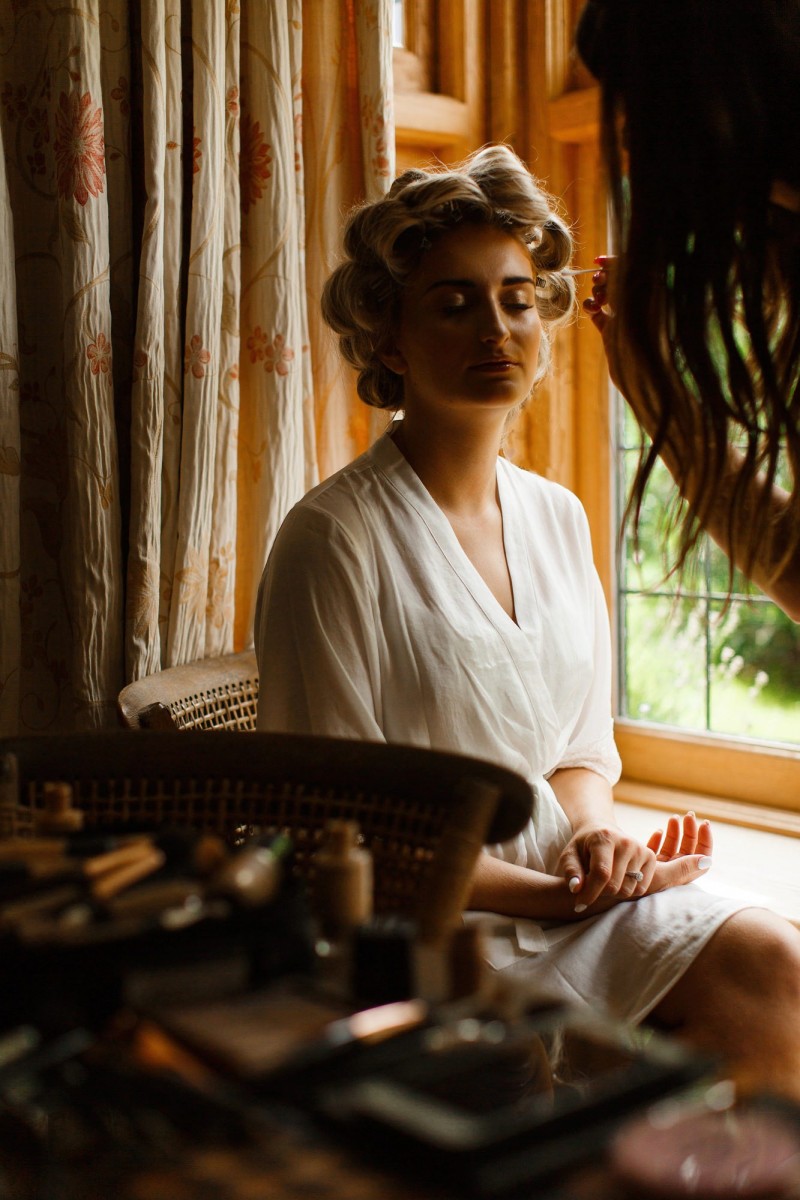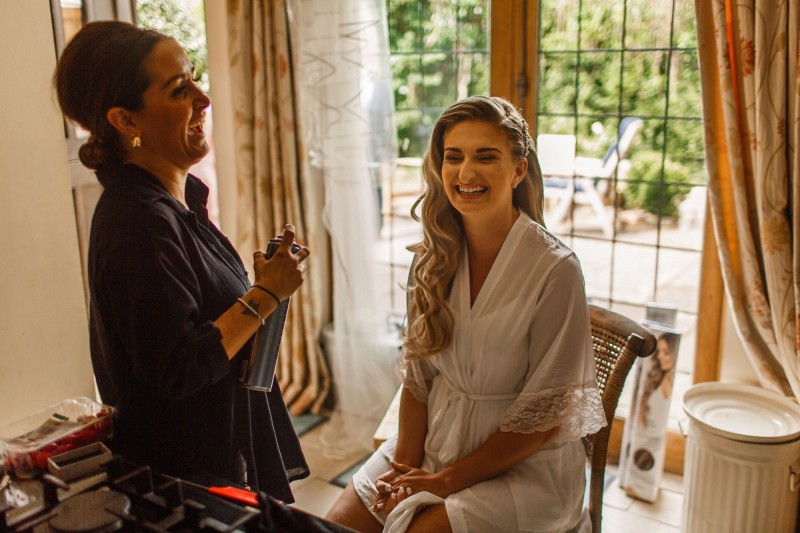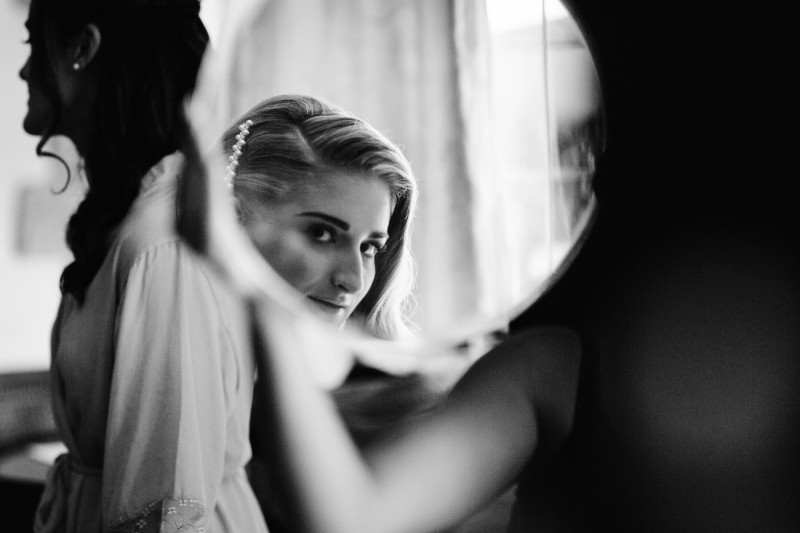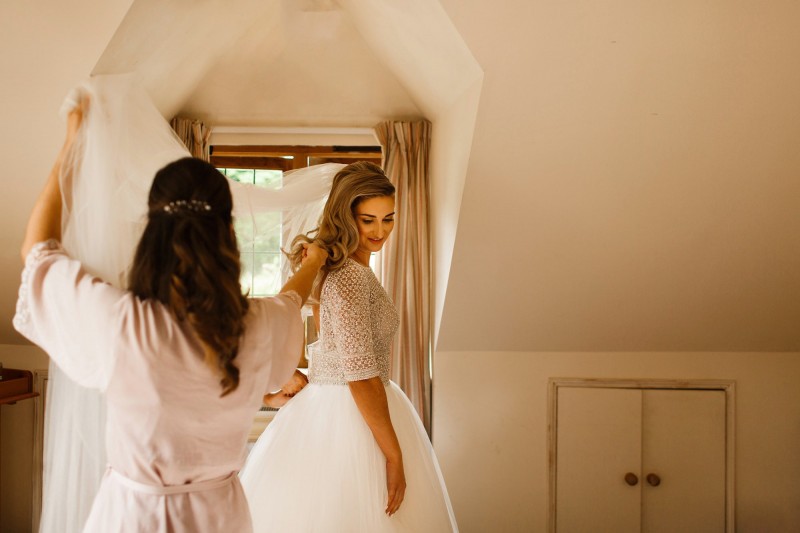 Who was your wedding dress designer
Sottero and Midgley by Maggie Sottero
What made you choose your dress
I loved that it was different from any wedding dress I had seen. I wanted it to be a standout dress that I knew no one else I knew would have worn before. It took a year to be made and I absolutely love the intricacy of the dress and the wow factor it provides
Why did you choose your photographer, what were they like on the day, and would you recommend them to others?
James was amazing from start to finish. James is an easy-going relaxed person who makes you feel at ease straight-away. James captures natural photographs which we fell in love with at our engagement shoot. He spent time getting to know our family and friends which was such a personal touch. Our friends and family will be recommending James for many years to come.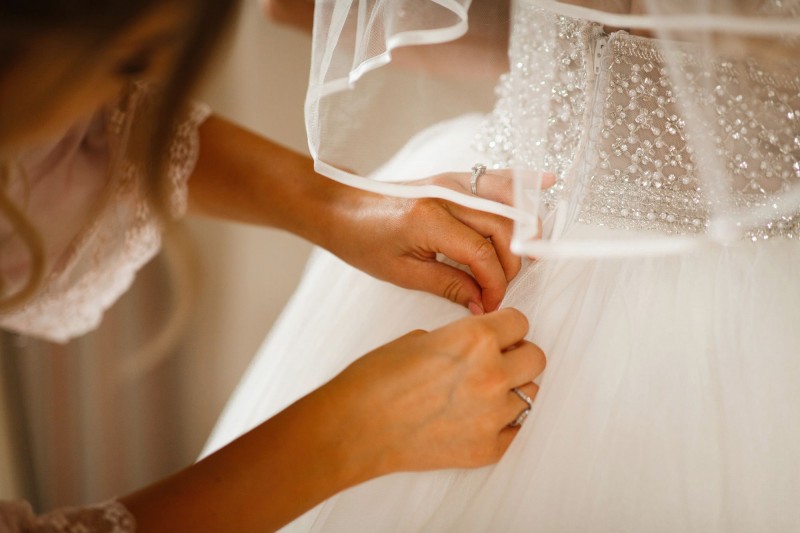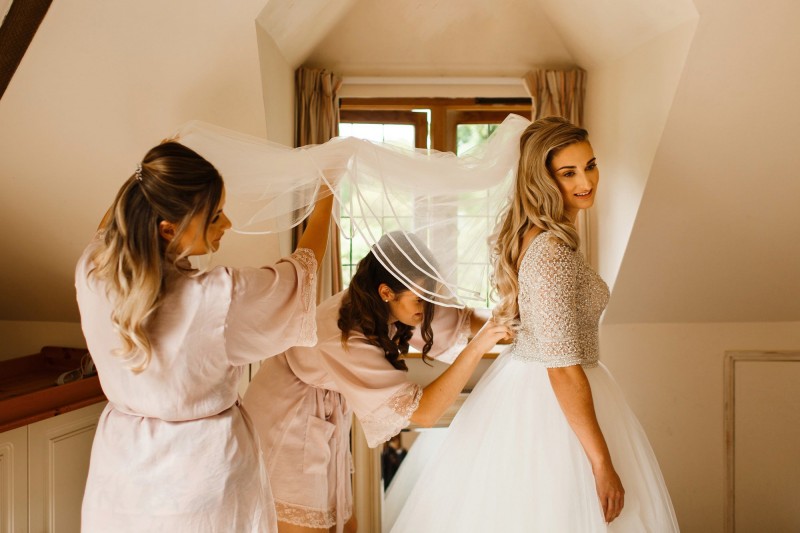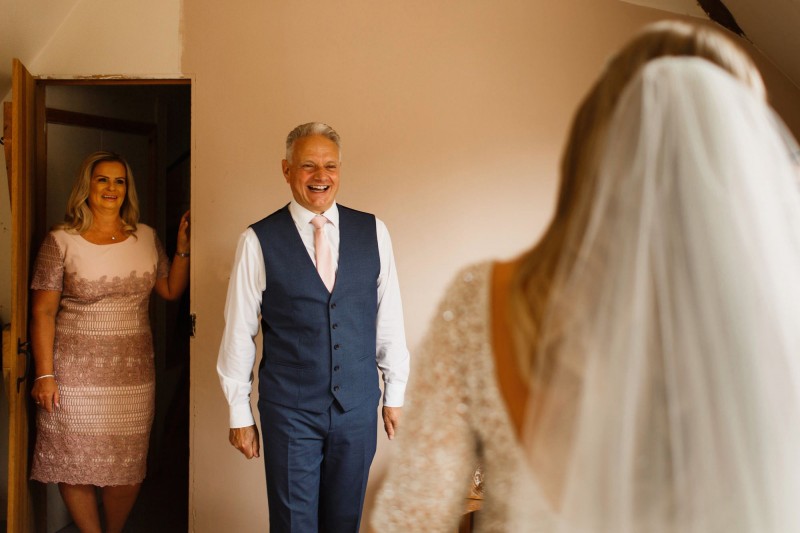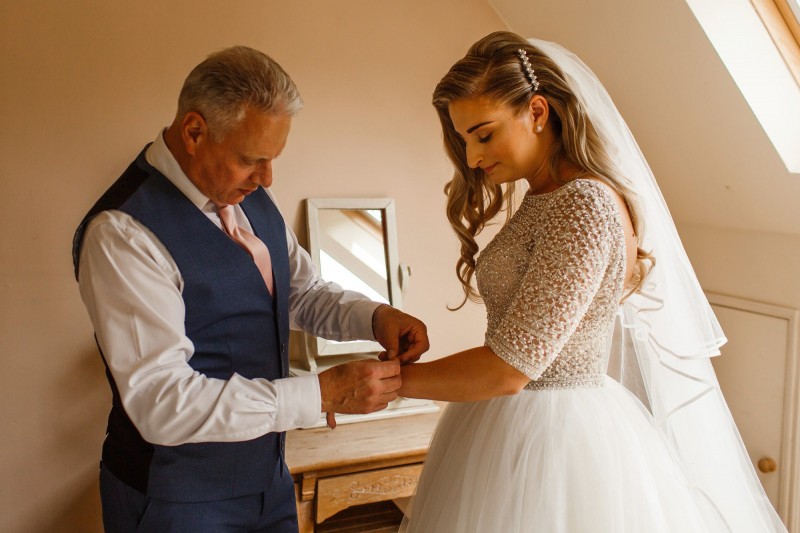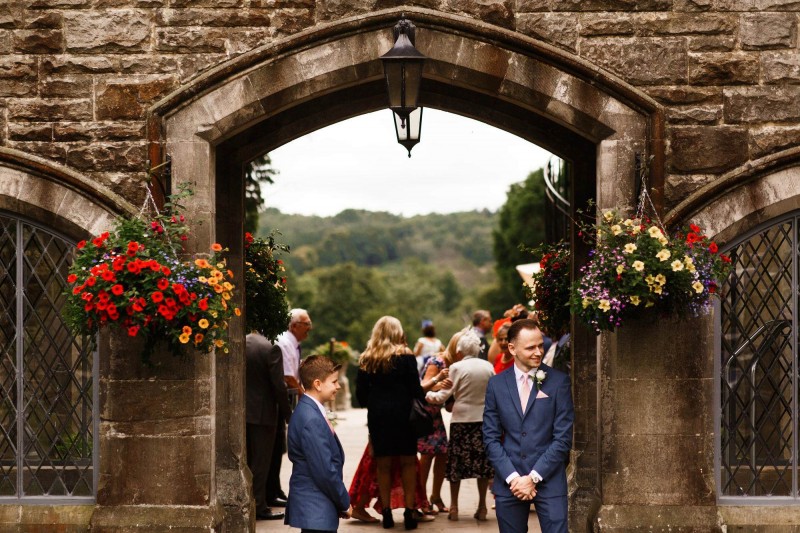 Did you provide wedding favours?
We wrote letters to all of our wedding guests which were placed at their wedding breakfast seat. We felt that this was a special time to share memories and our gratitude for our friendships. The letters were well received, and it was a truly special moment watching our family and friends open the personal letters. Additionally, each day guest received a mint on their table with the words "mint to be" which were sourced from Etsy. There was a sweet cart that was set up in the evening reception. The jars were gifted from a friend and the sweets were from eBay.
Decor
The chapel at Ashdown Park that we used for our wedding breakfast and evening reception was up-lit (AV Hire) and looked spectacular with the stained glass windows. We used mirrors for our 'Welcome to' sign and our timings board. The mirrors were from Dunelm and we ordered decal stickers from Etsy and attached them to the mirrors. Lanterns lined the aisle and these were purchased from The Range.
What was your very favourite part of the day and why?
Singing Waiters as it was amazing to see all of our family and friends having a fantastic time during our day.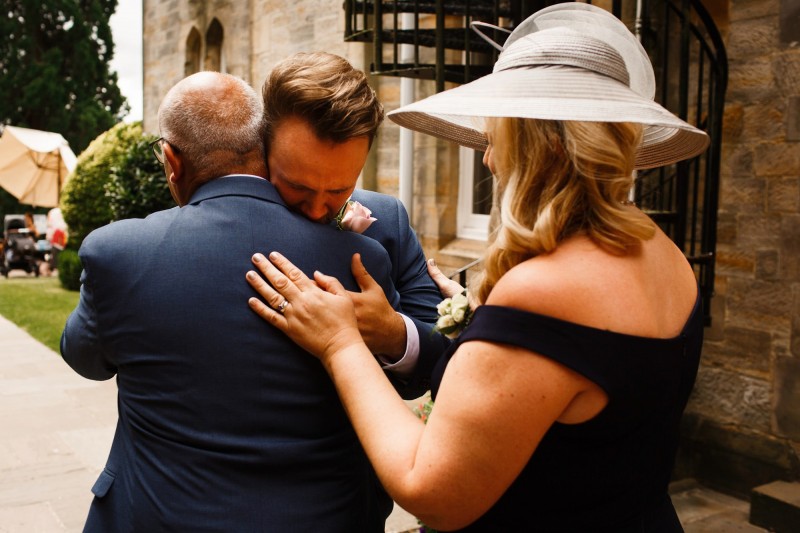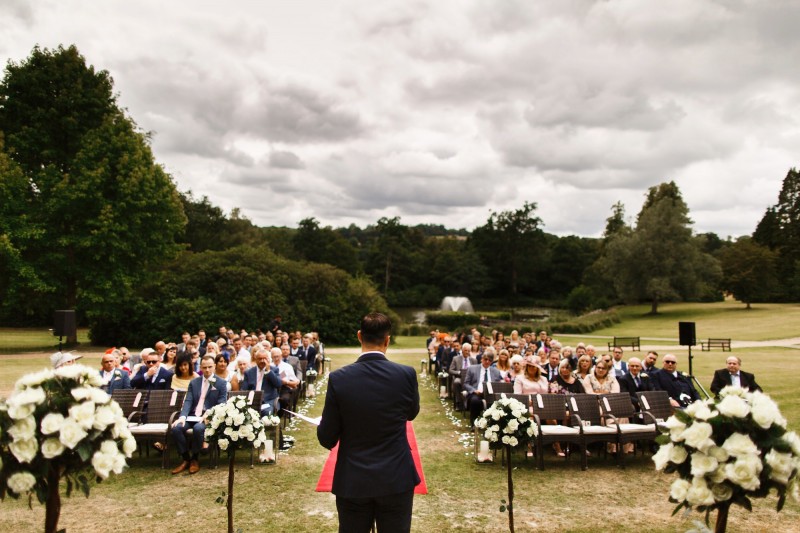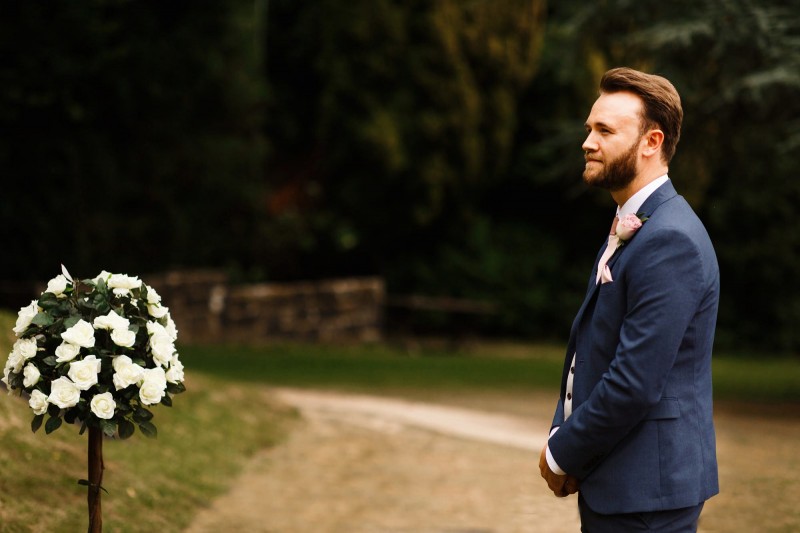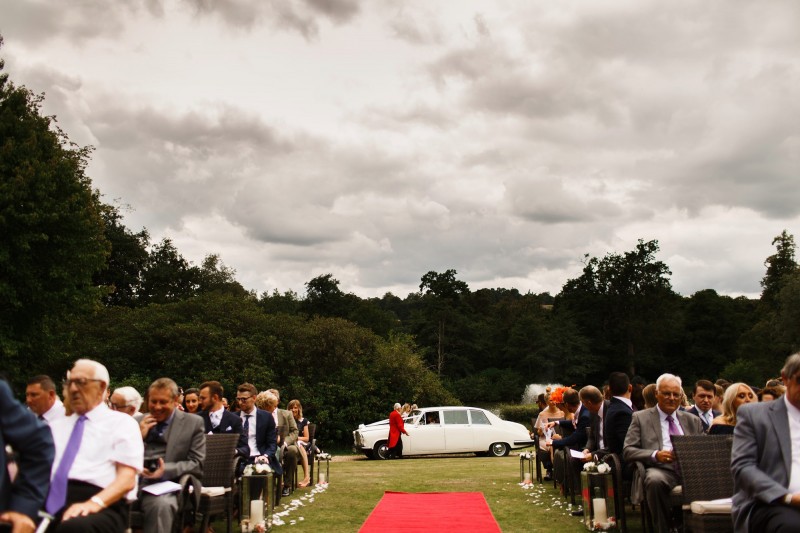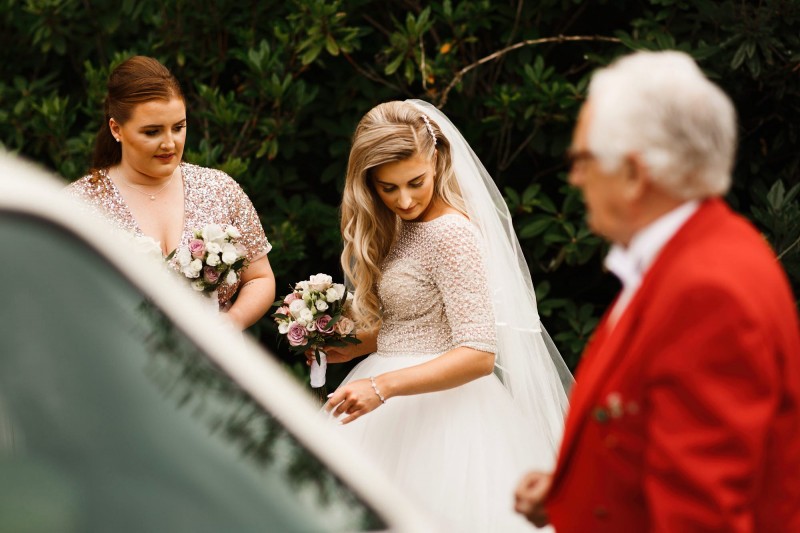 On reflection, is there anything you might have done differently with foresight?
On reflection, our flight for our honeymoon was at 3pm the next day which did not give us enough time to relax after the day.
Words of Adivce for engaged couples
Try and secure a venue that has an event co-ordinator included as this took away a lot of potential stress. Ensure that you have a photographer and videographer as they are both paramount in sharing and telling your story afterward. On the day having a Toastmaster is an absolute must! Ours ensured that everyone was where they should be and really helped the flow of the day. He also looked really smart. Having entertainment before the speeches (ours was the surprise waiters) was a fantastic way of settling speech nerves and letting everyone have a good time after a heavy meal. Everyone was then raring to go for our evening reception.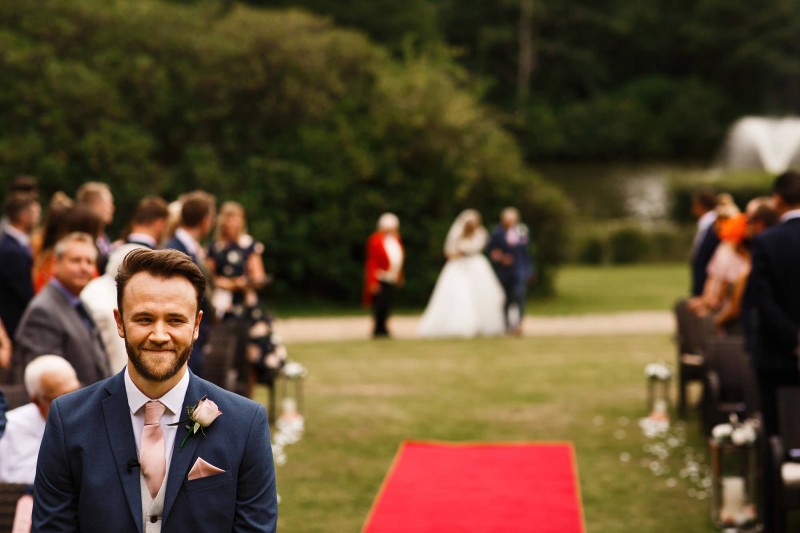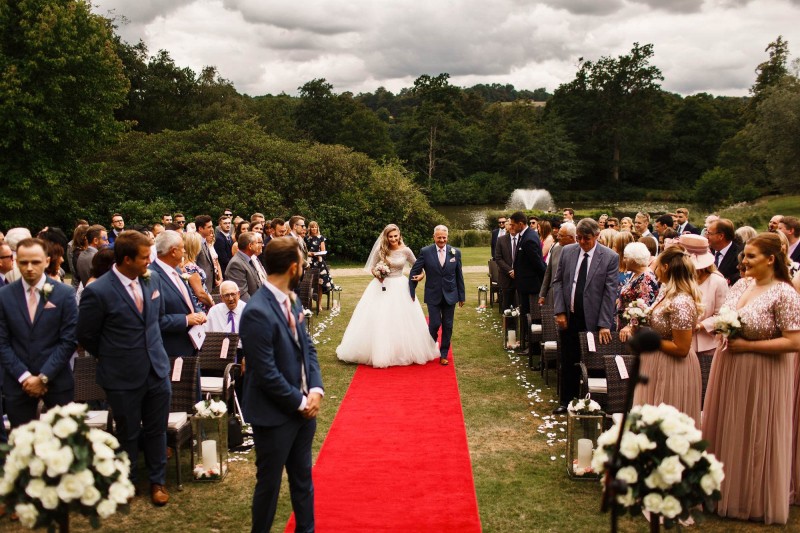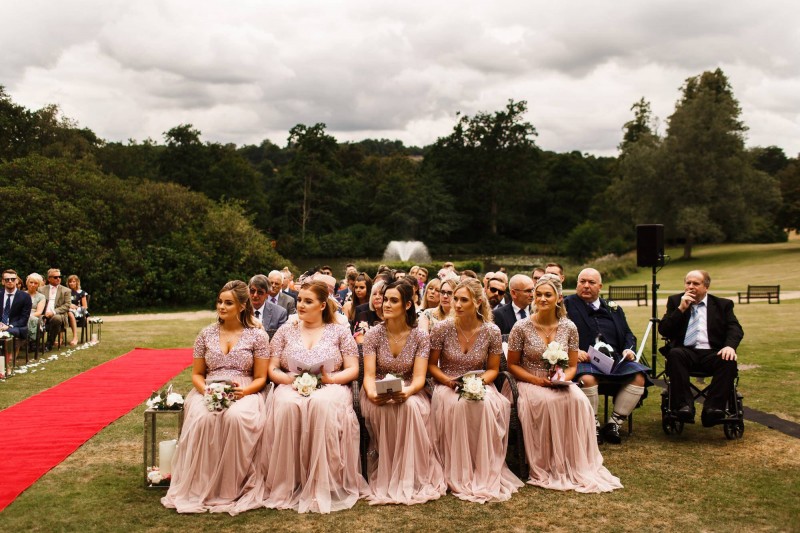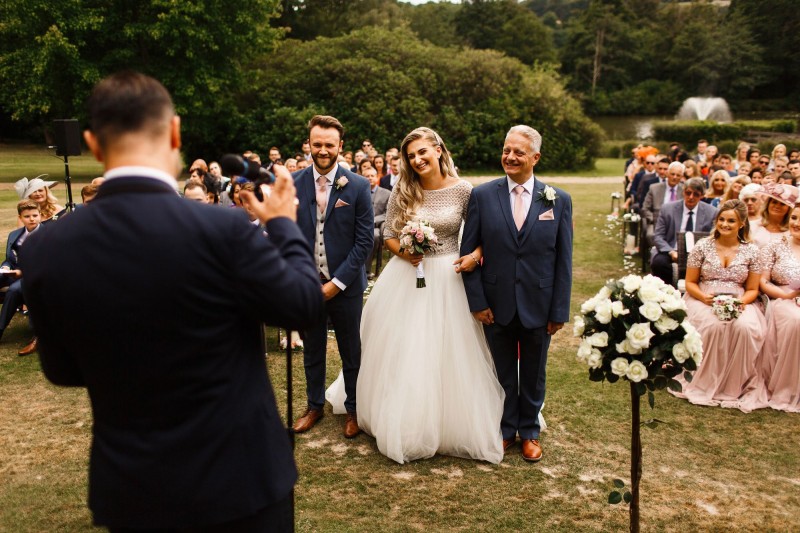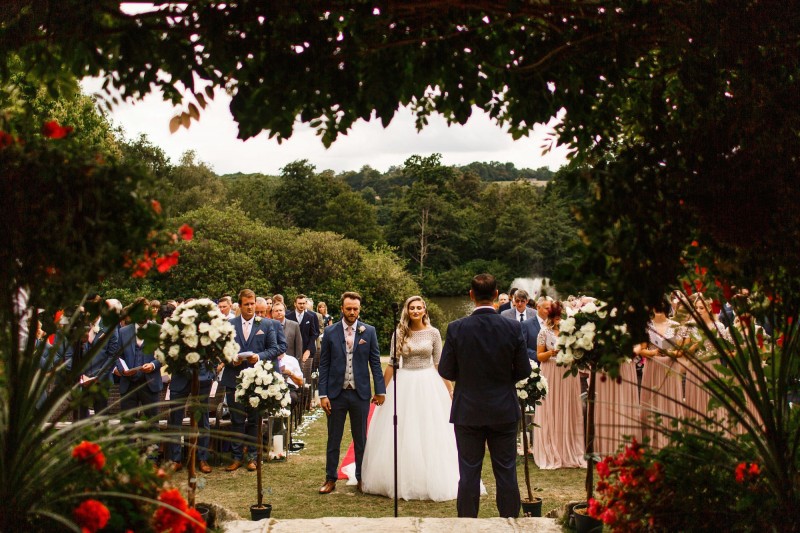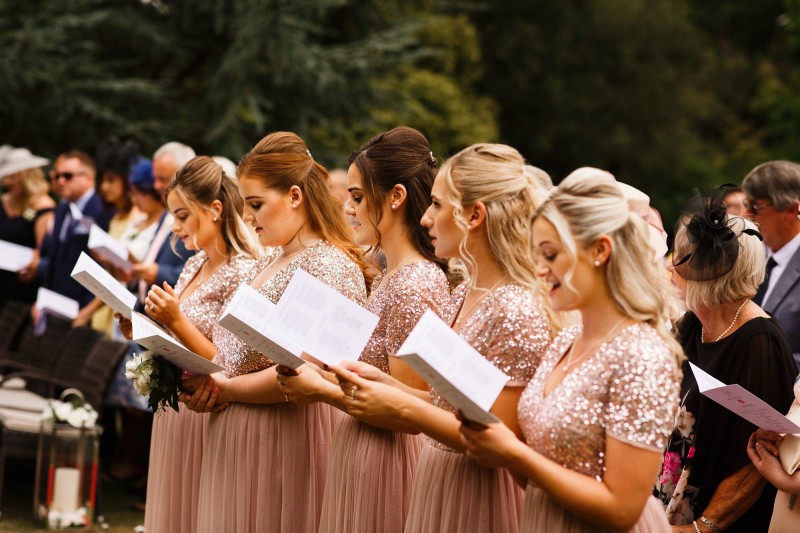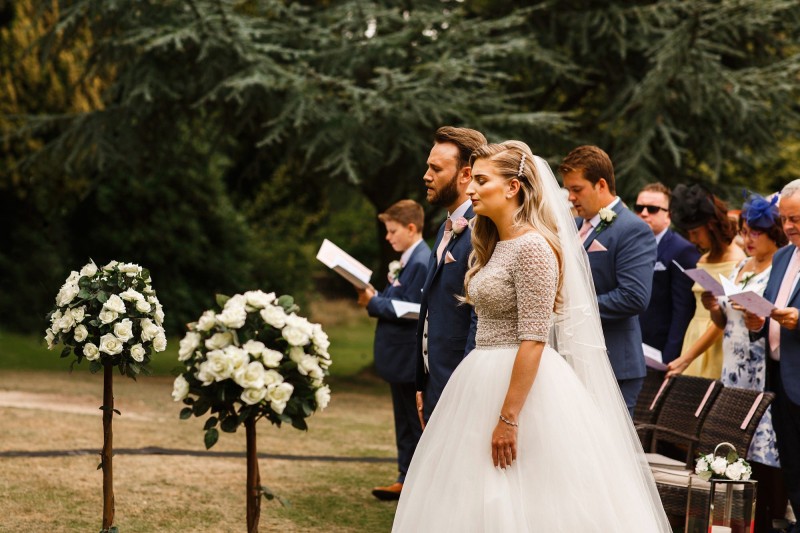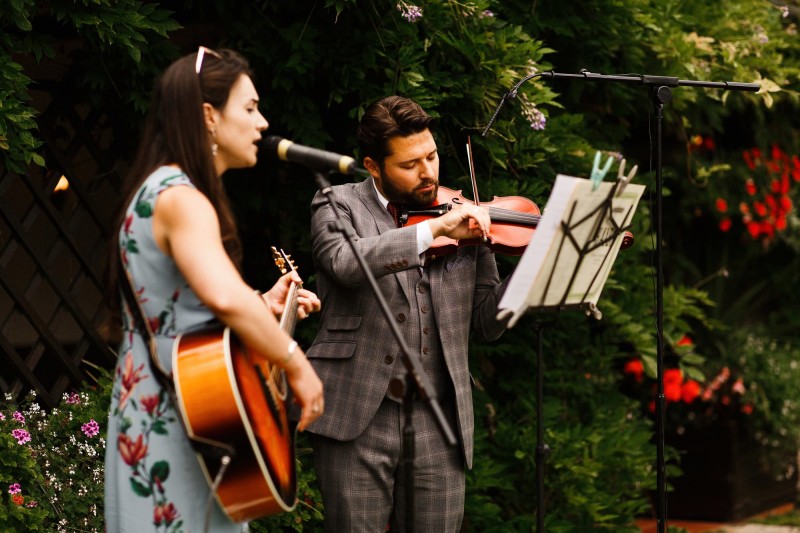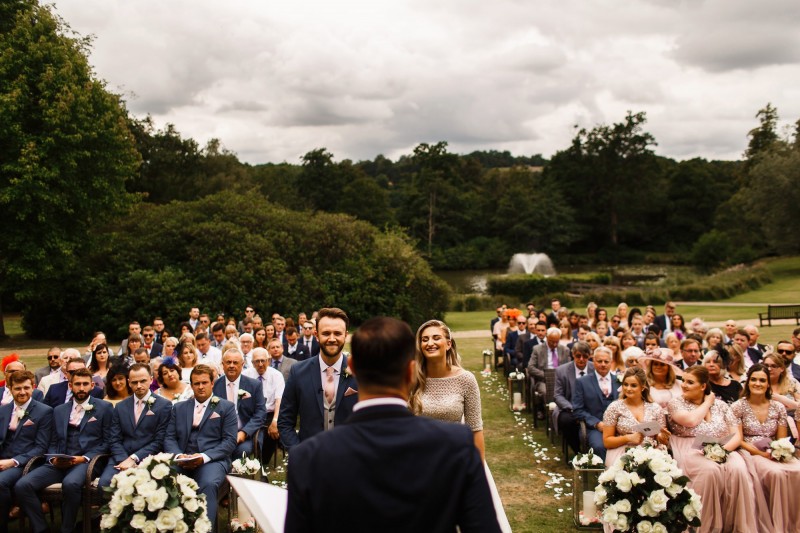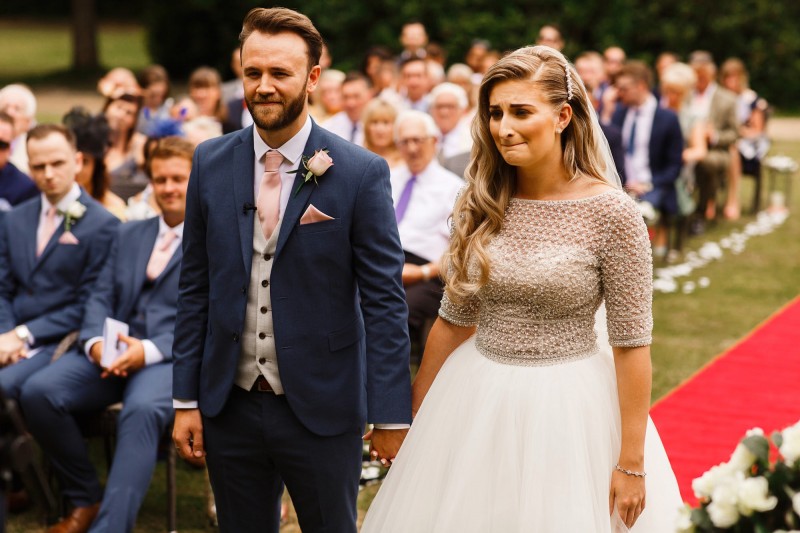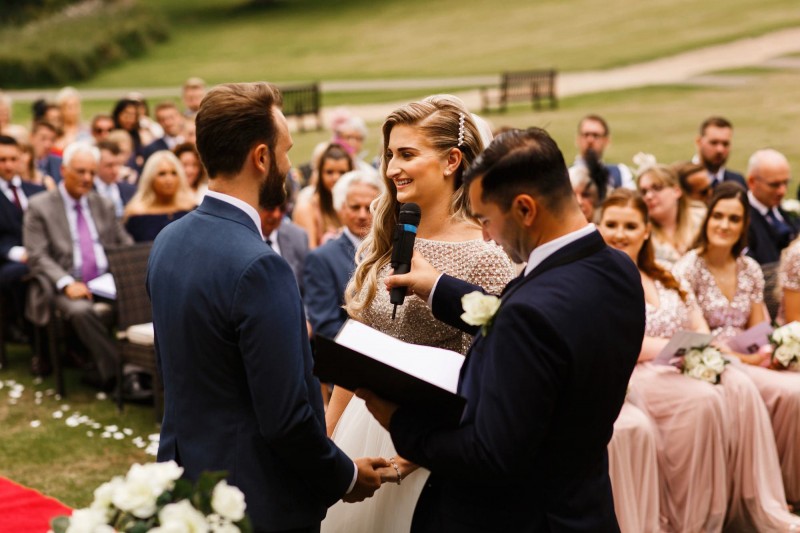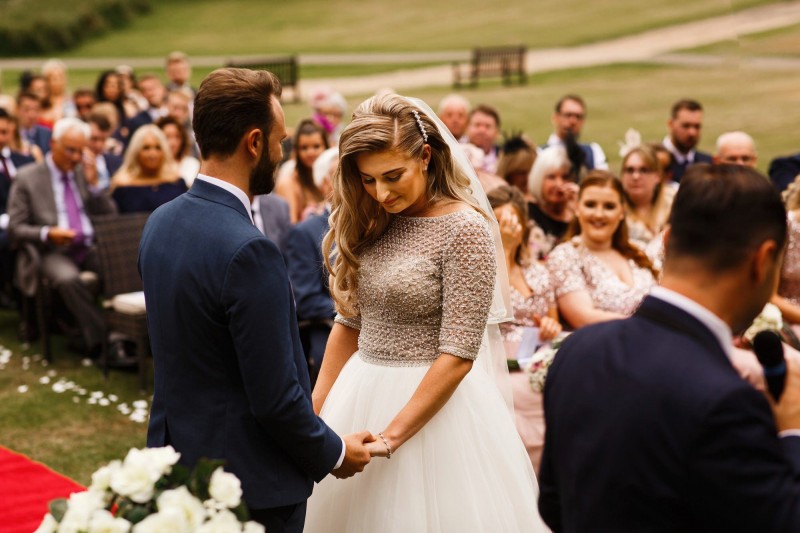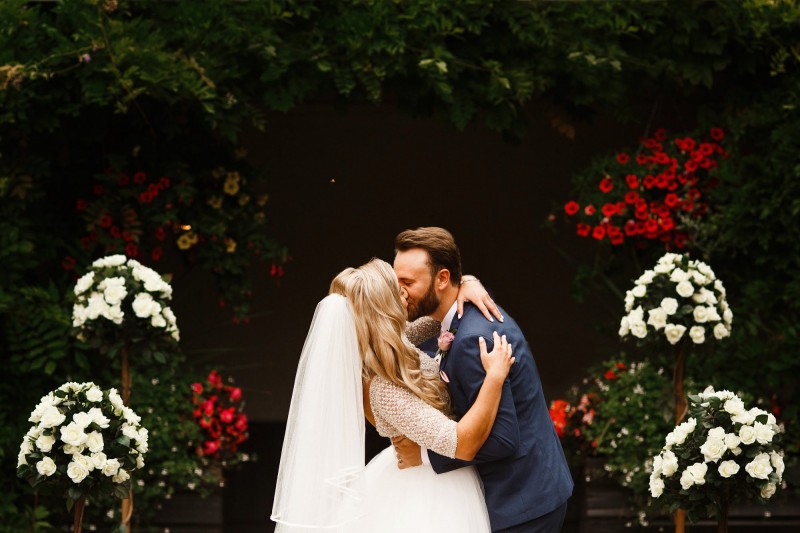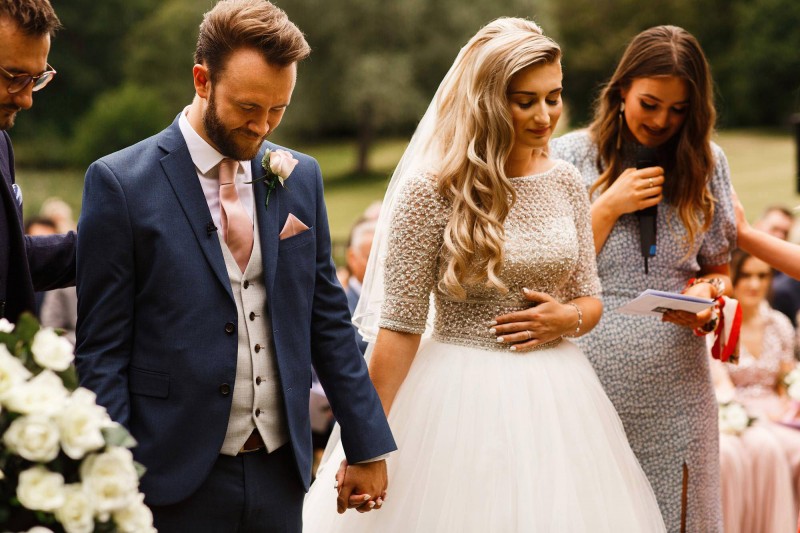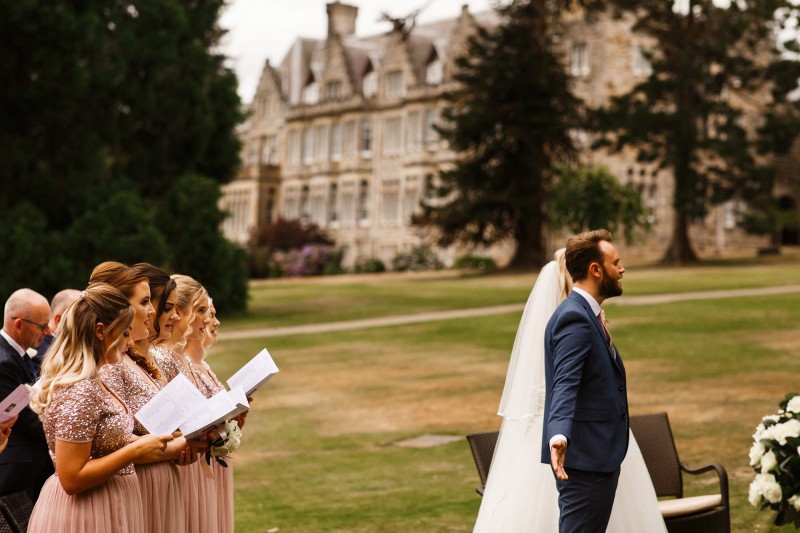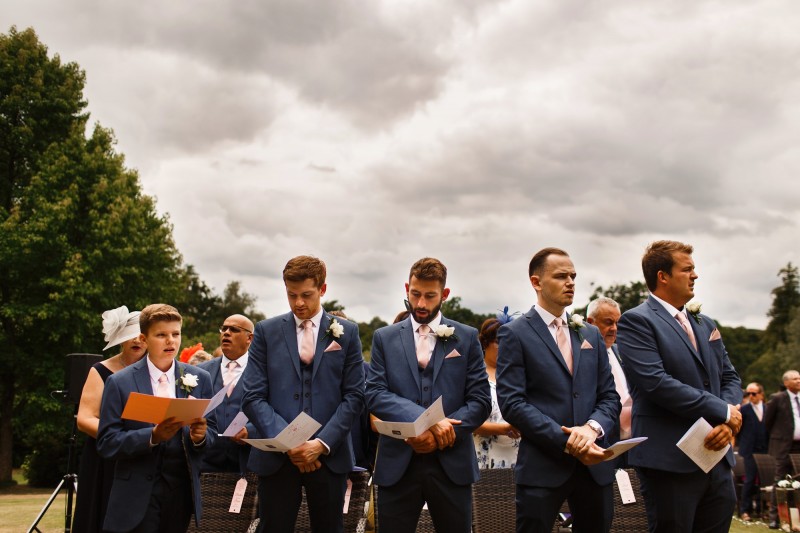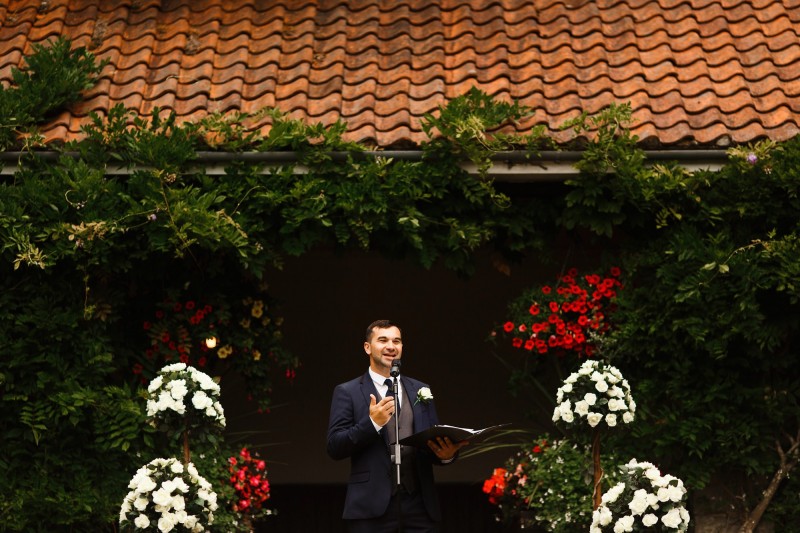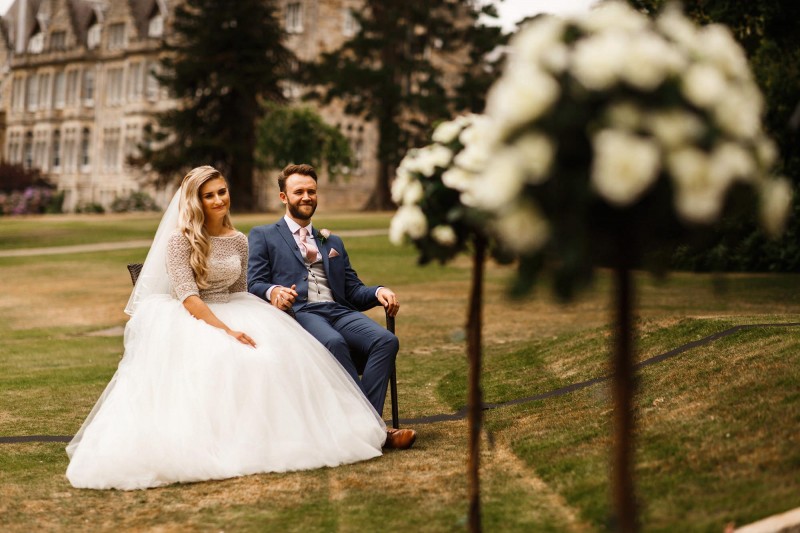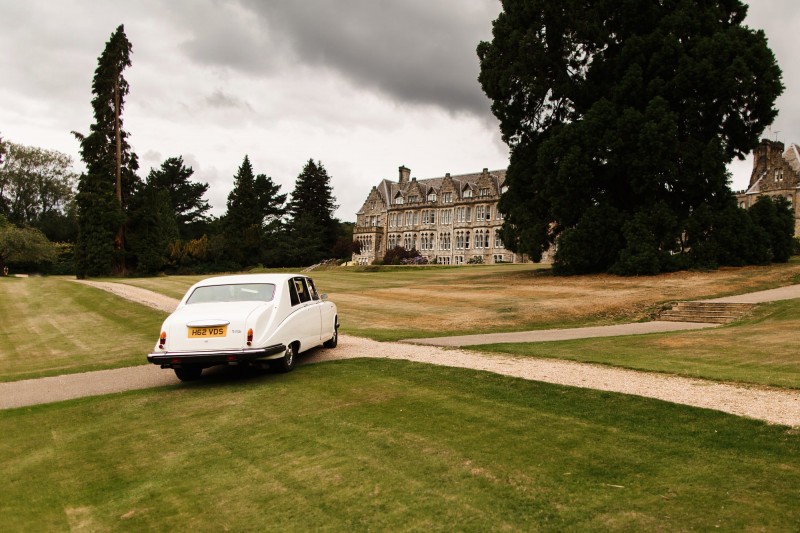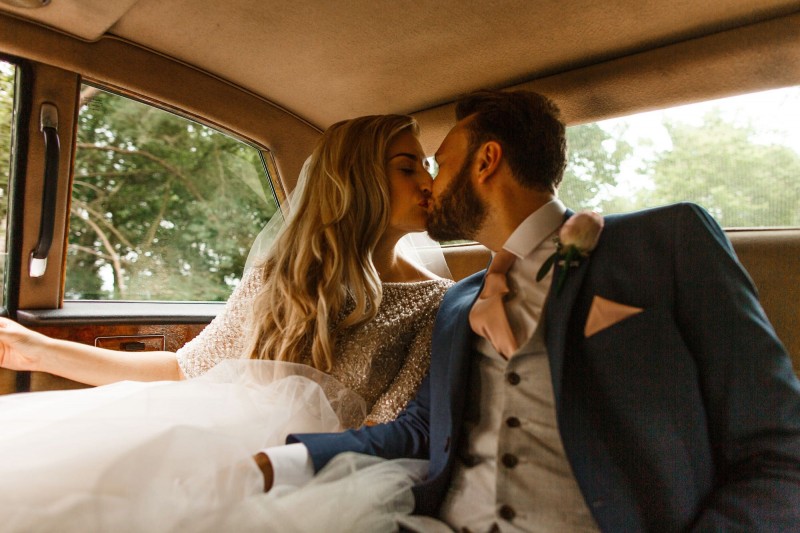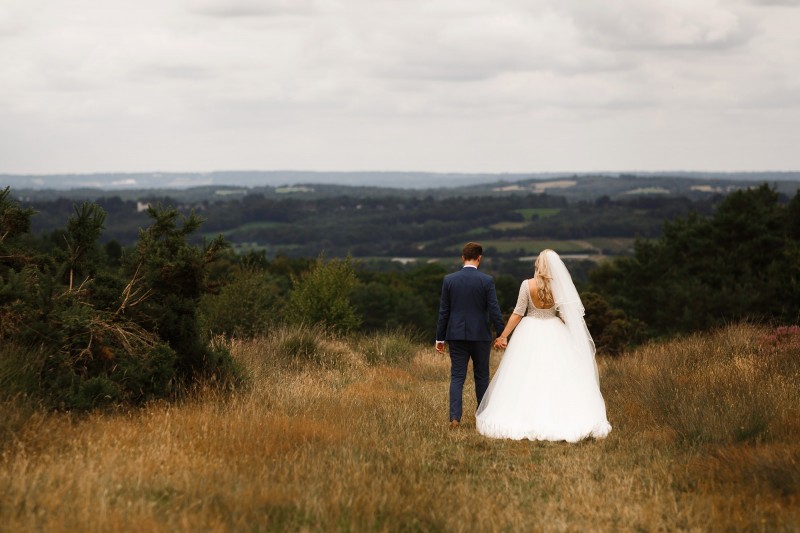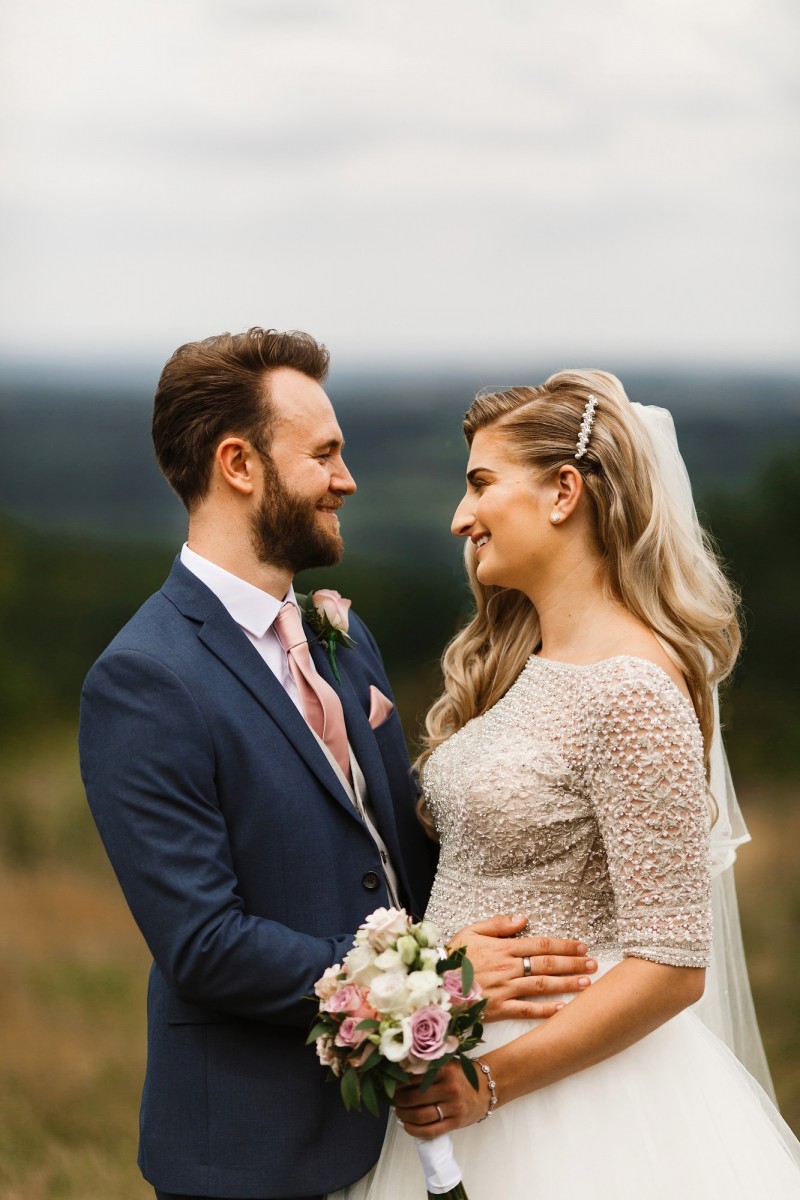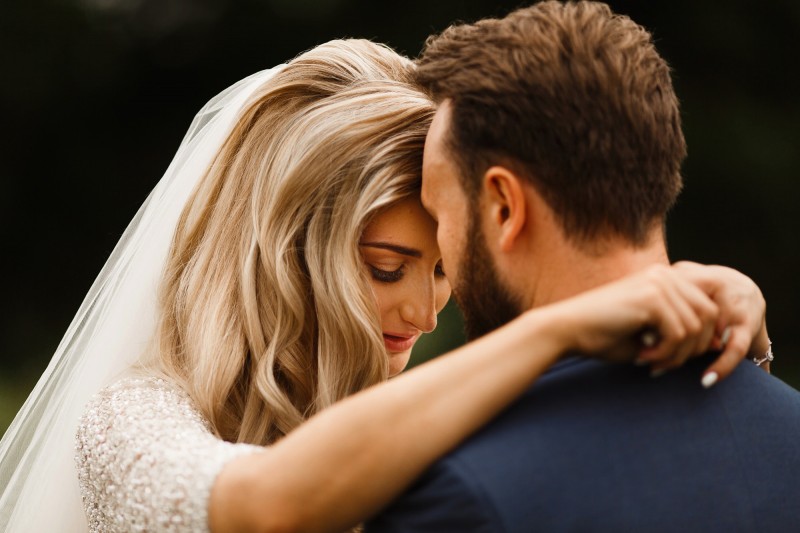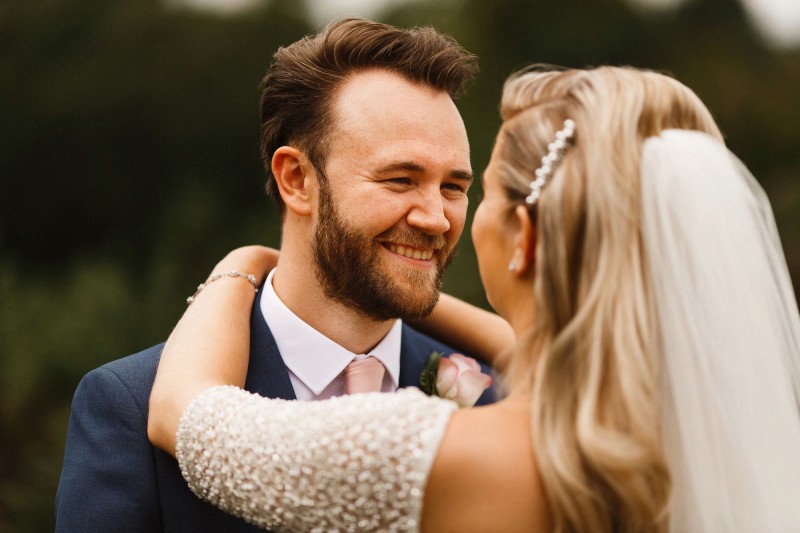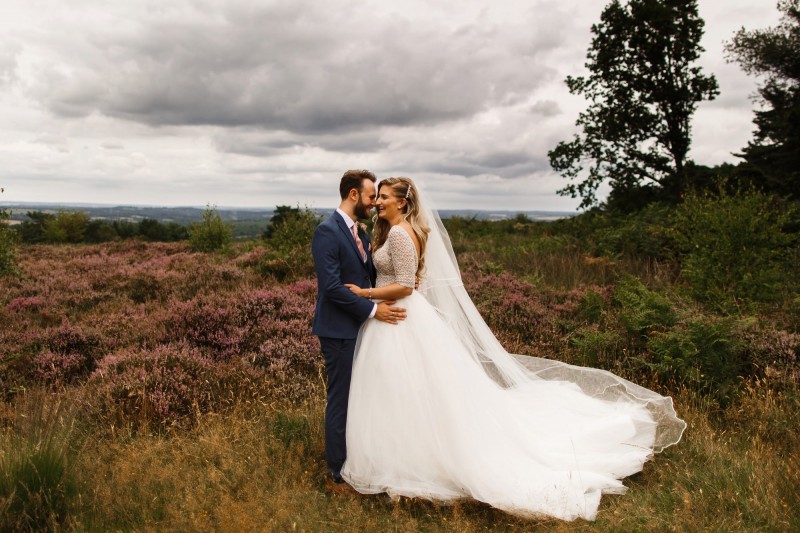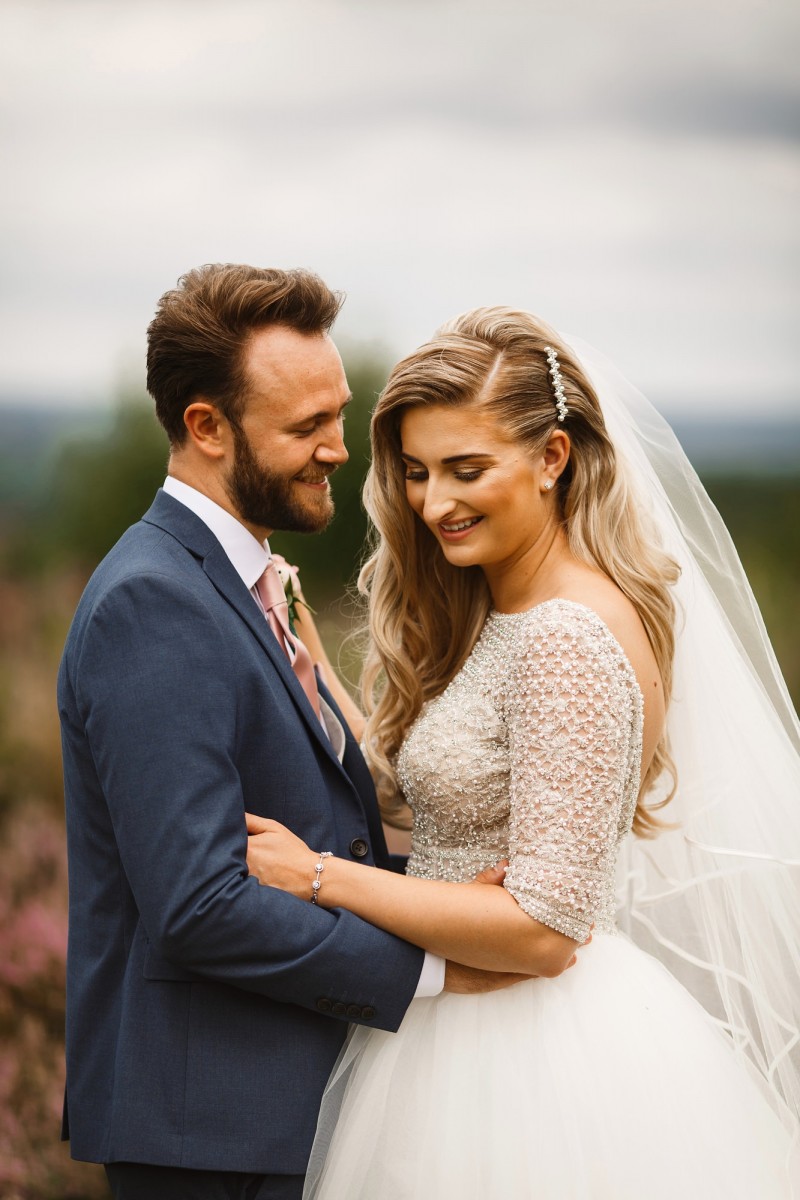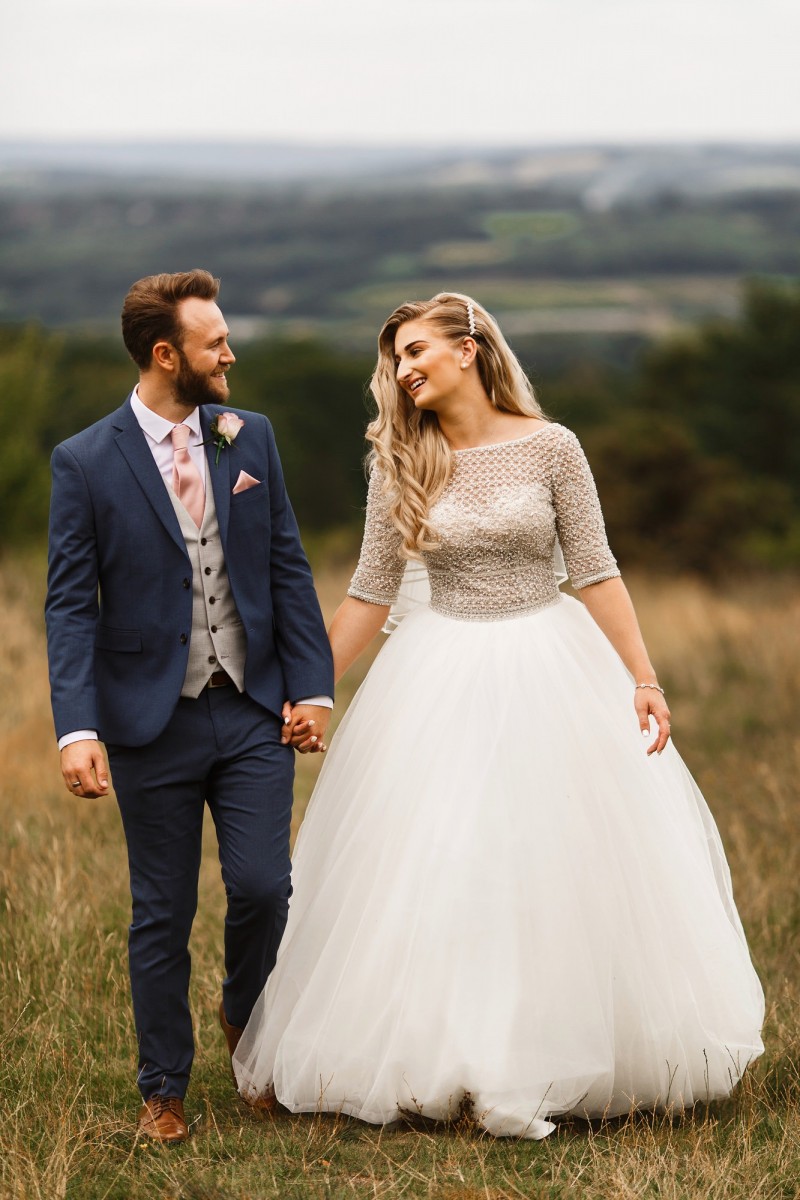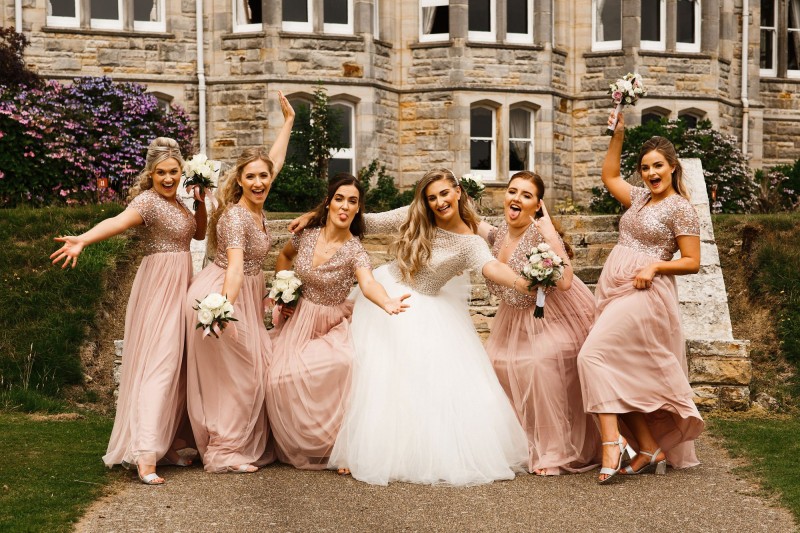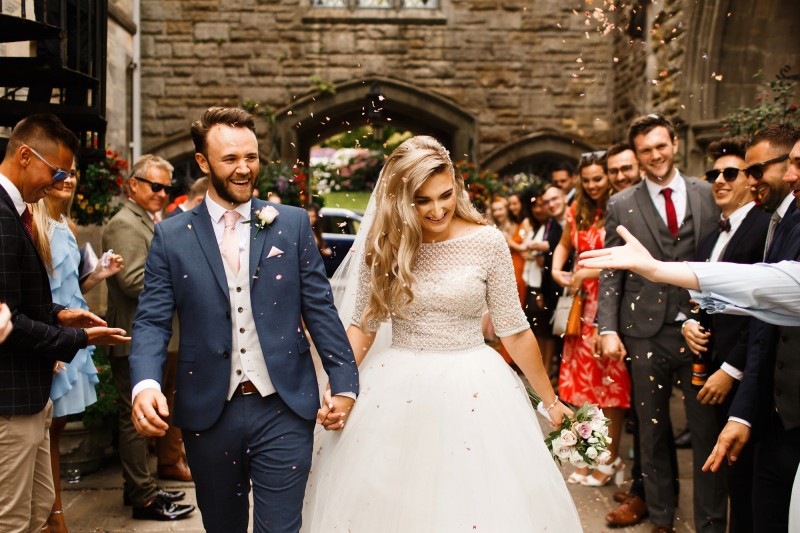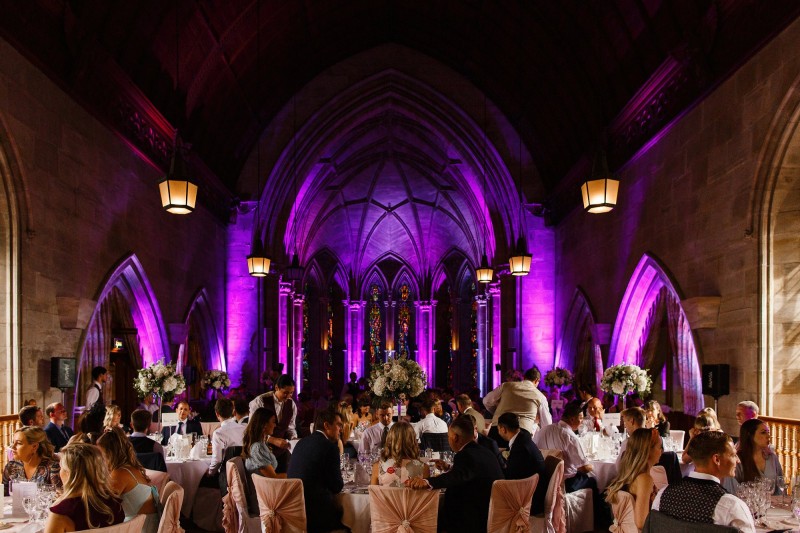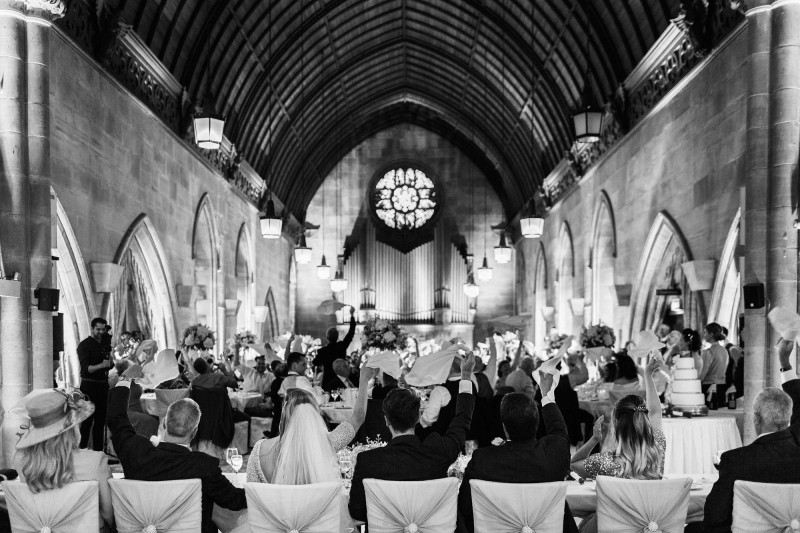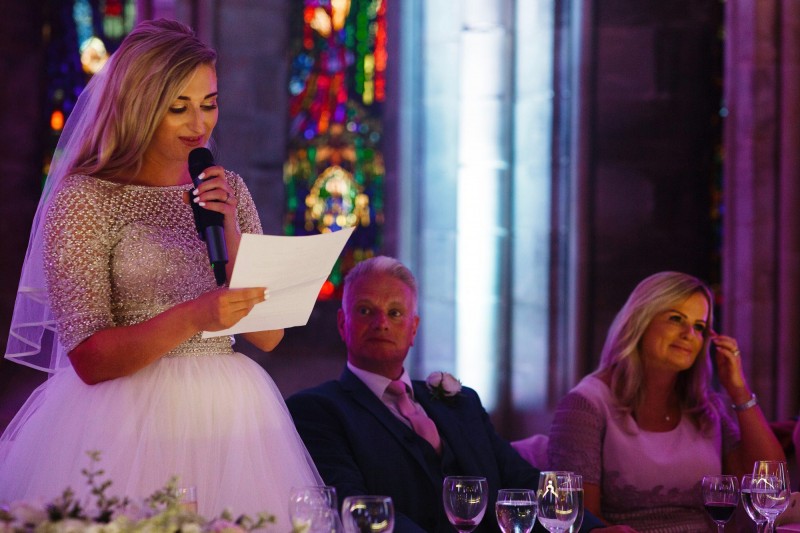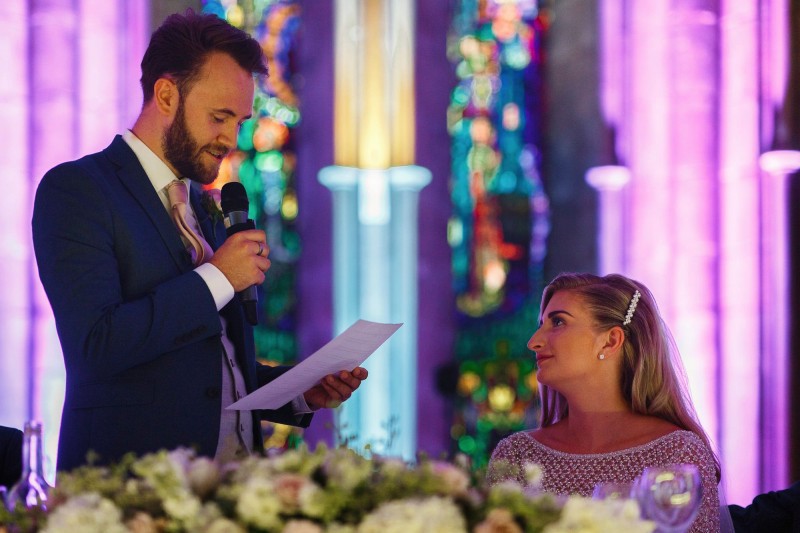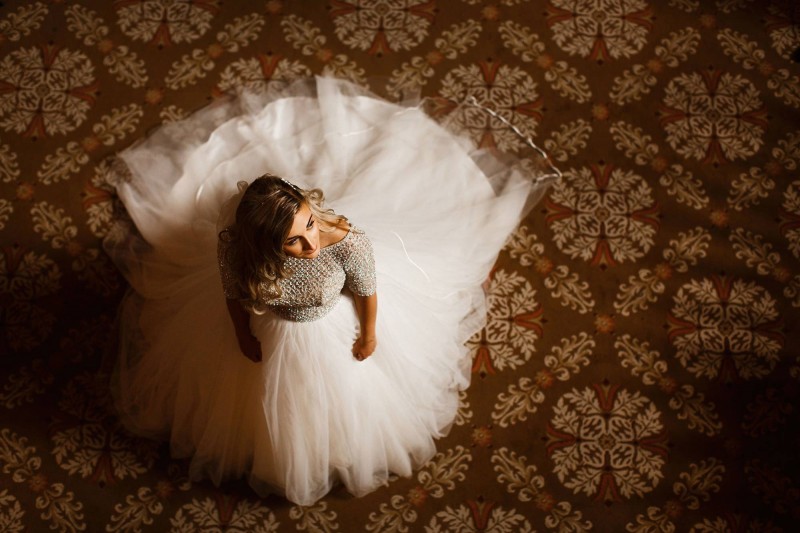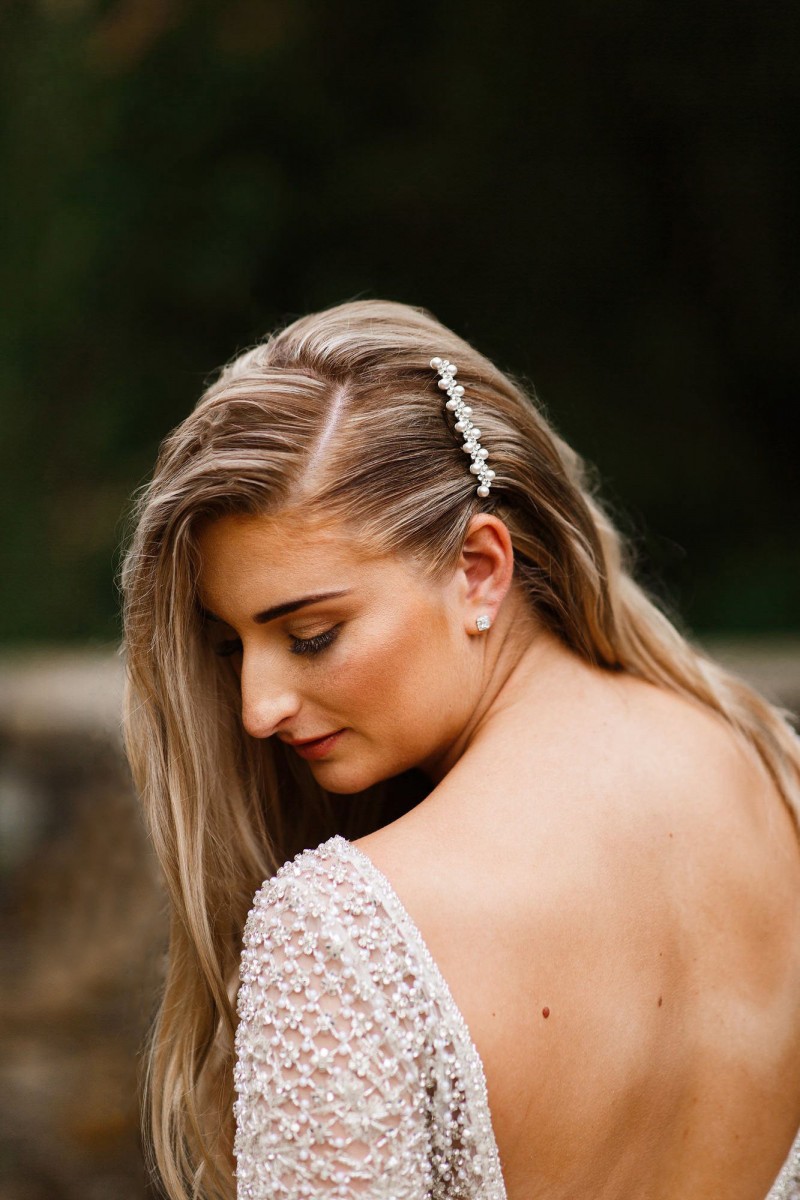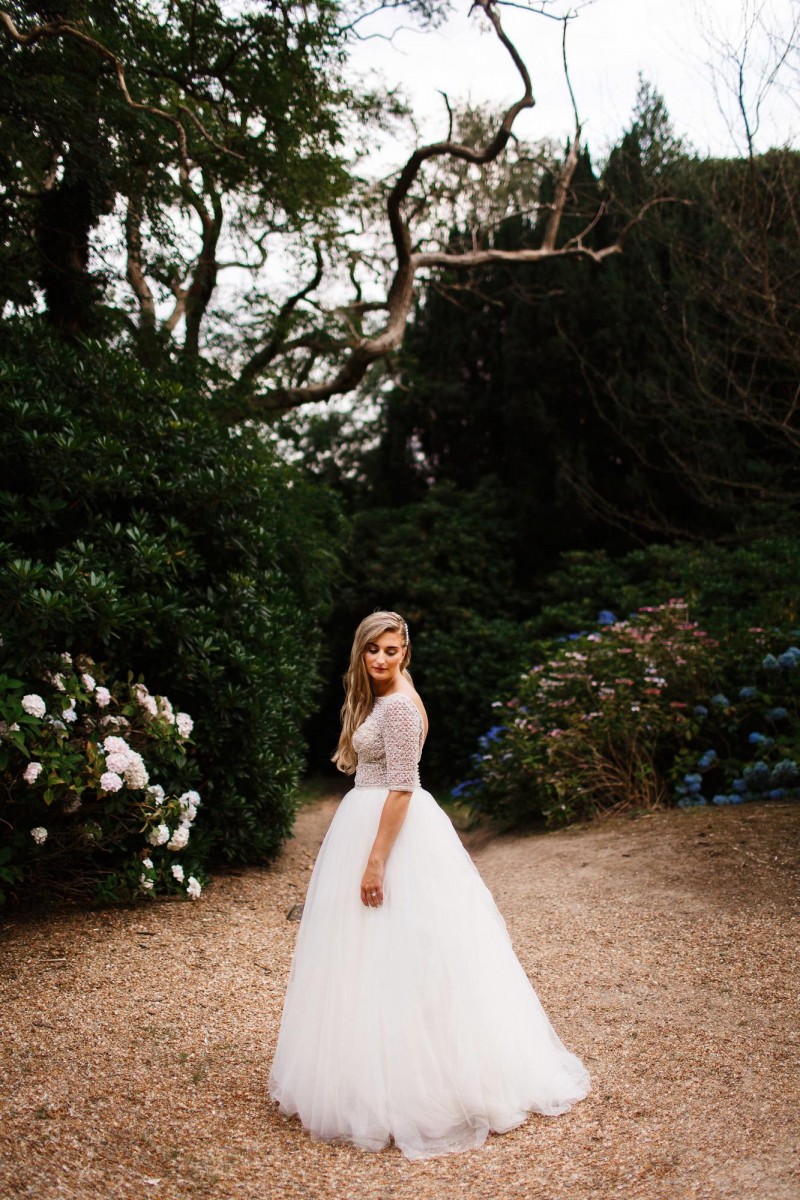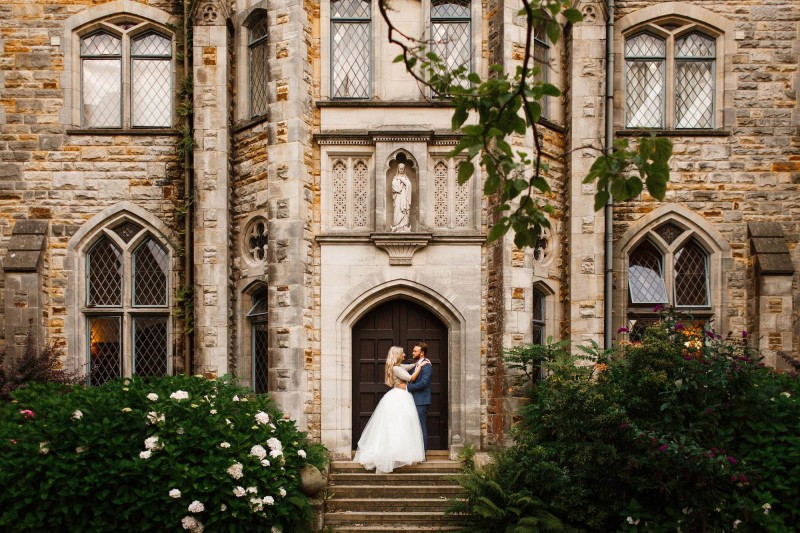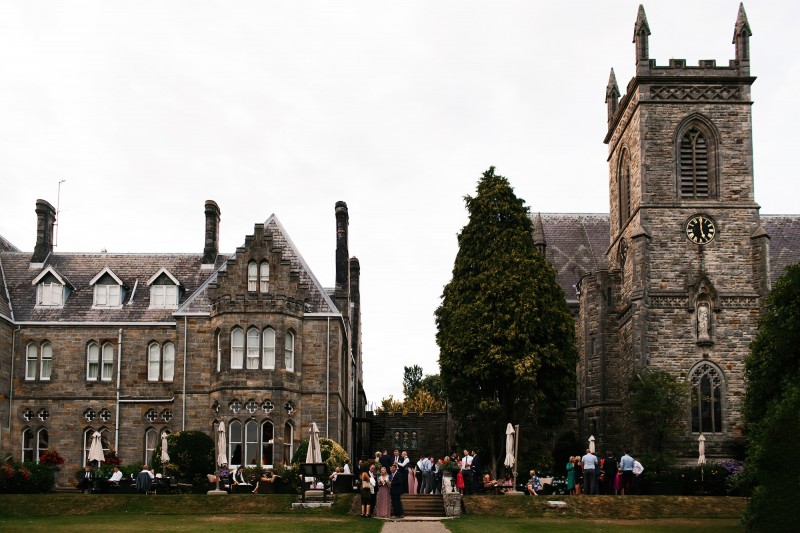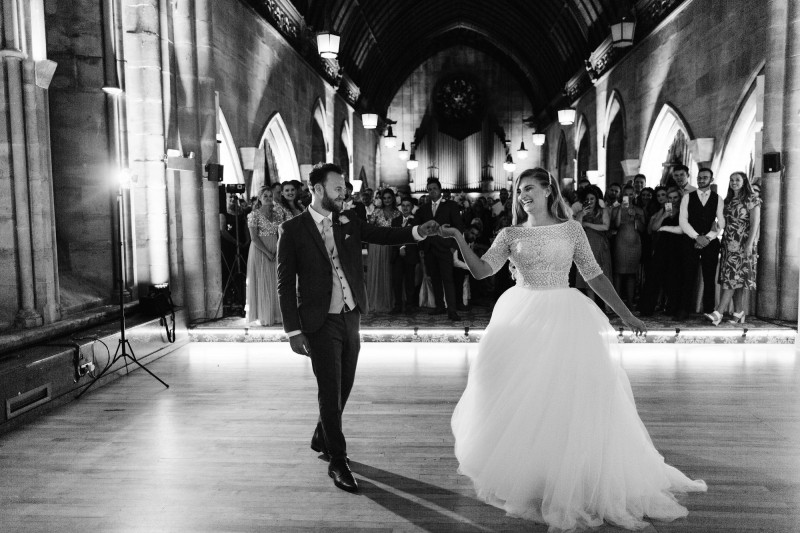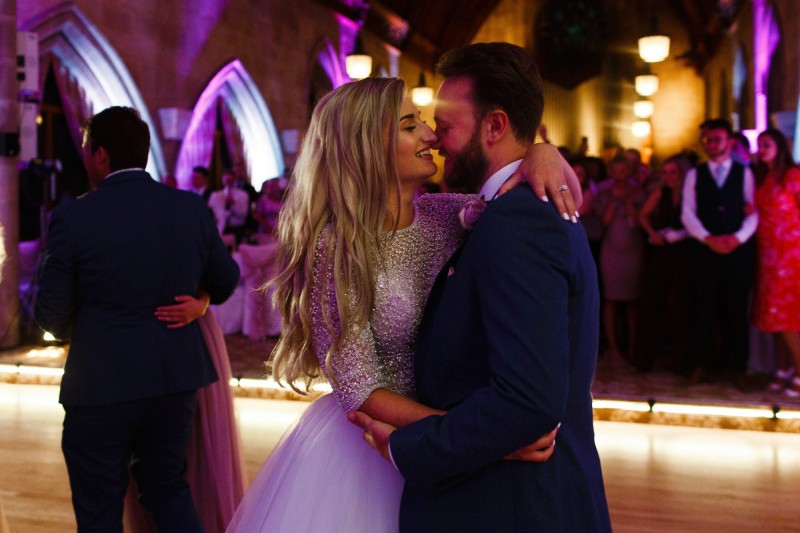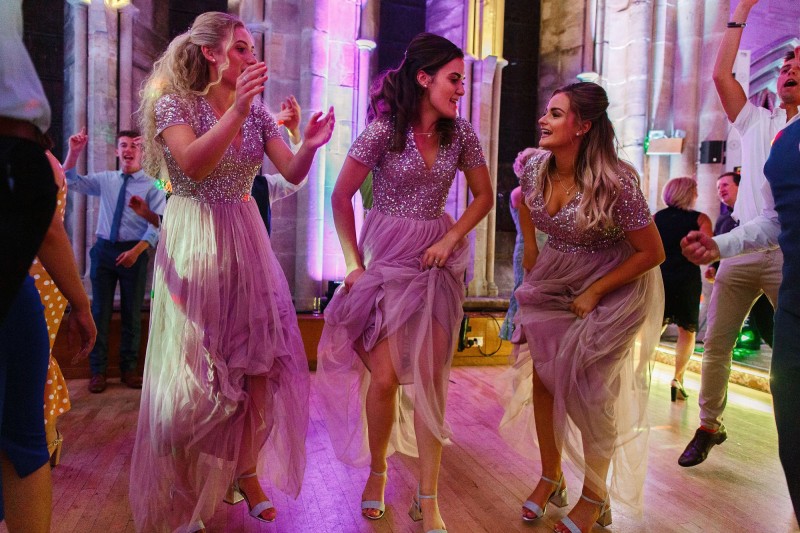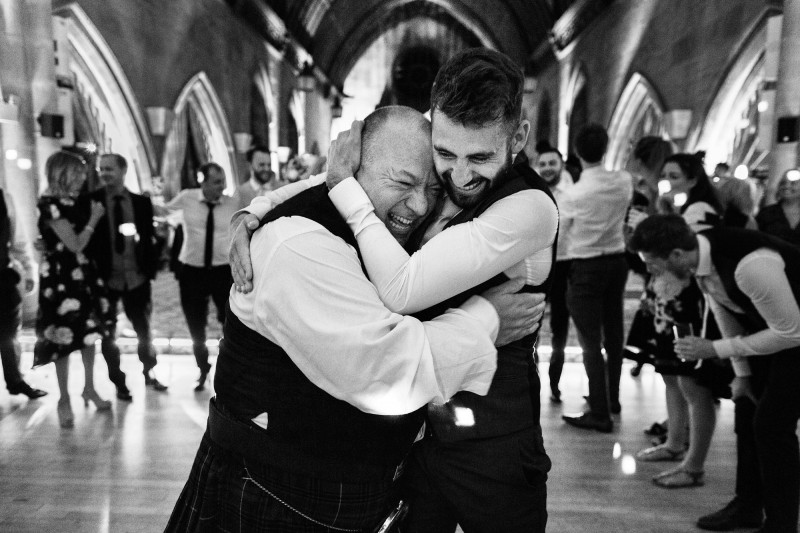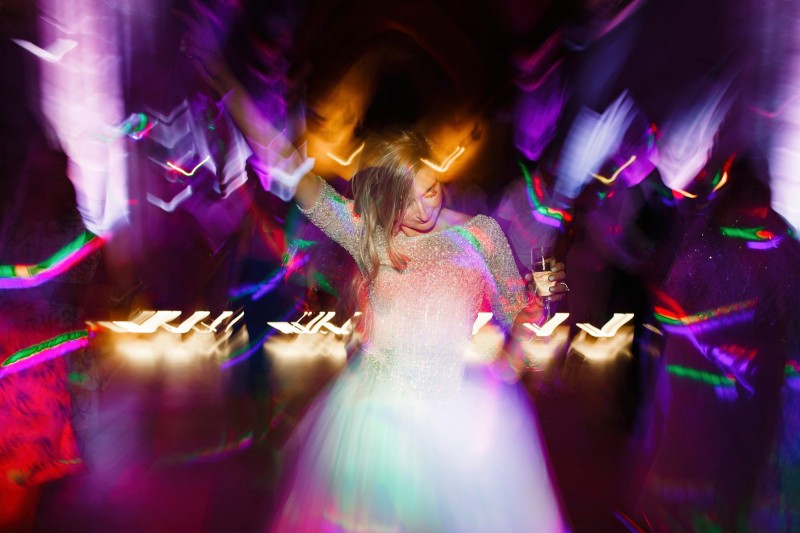 Turning up at Liv's chosen country cottage where she was getting ready in the morning, I knew I was in for a treat. Liv had surrounded herself with her family, her bridesmaids, her Mother-in-Law to be and it all just worked. The moment when her parents saw her in her dress for the first time- priceless. And what a dress it was, just look at the detail!
An Ashdown Park Hotel Wedding
Once we moved onto their stunning Ashdown Park Hotel Wedding, the day swept us all away with it's joyful celebration. The ceremony was set up in the grounds which, I'll be honest, is what most would hope for from an Ashdown Park Hotel Wedding! With a backdrop that beautiful, Liv and Aidan could just let the venue speak for itself. The ceremony itself was beautiful and moving, with a live music duo, a red carpet and all of the emotions to match. Once we were off for the couple portraits, I could have stayed there all day! We did these within the grounds, as well as on the downs nearby. Something just captured my attention here- to have this vast expanse of nature before me with a stunning couple right in the middle. Liv and Aidan did brilliantly as well and allowed me to take the most natural photographs. I was in my element! Onto a perfectly planned Ashdown Park Hotel wedding reception in their stunning converted chapel. This venue is so beautiful, with it's floor to ceiling stained glass windows and lighting for every mood, all of the guests were instantly blown away. Liv and Aidan had planned something amazing for their guests, with not even their wedding party having prior knowledge! What started as the chefs 'last day' announcement and a pretend drunken waiter serenading us all, turned out to be a professional dinner time performance of the highest standard! Before long, every single guest was on their feet in an enormous conga line- I've never seen so many people look so shocked and overjoyed all at once! By the time the party officially began in the evening, all of the guests were beyond ready to get onto the dance floor. An awesome night of partying followed. Everyone just wanted to celebrate this amazing couple that they loved so much! All in all, what an incredible wedding for some incredible people! Supplier Shout Out: Venue - Ashdown Park Hotel Dress - Wedding World, Kent Flowers - Zara Flora DJ - South Coast Sounds Singing Waiters - Encore Entertainment Videographer - Handcraft Pictures